The CoCreate app works on all sizes of screen from video walls, to meeting room screens, to Surface Hubs, to laptops and tablets.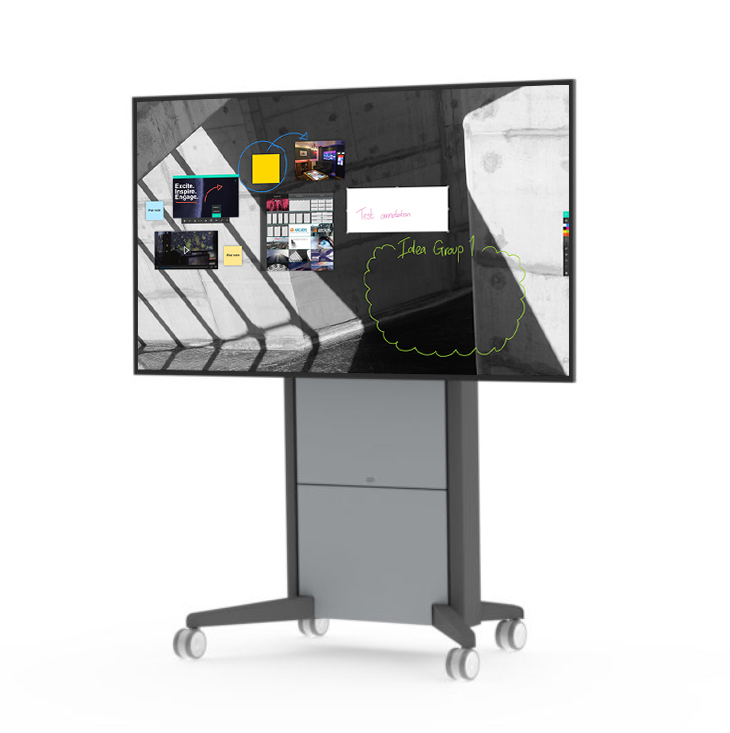 The menu automatically adapts itself depending on the screen size however the icons and behaviours are the same so any users will have no problem switching. On smaller screens the menu is flattened to the left to give more room to work whereas on larger screens where the working area is larger the menu floats and can be brought to the user by pressing and holding on the screen, this allows them to have the menu within easy reach at all times.
The maximum resolution that the app can run at is 9,600px by 3,240px which is equivalent to 15 full HD screens.